The Girl With The Golden Ear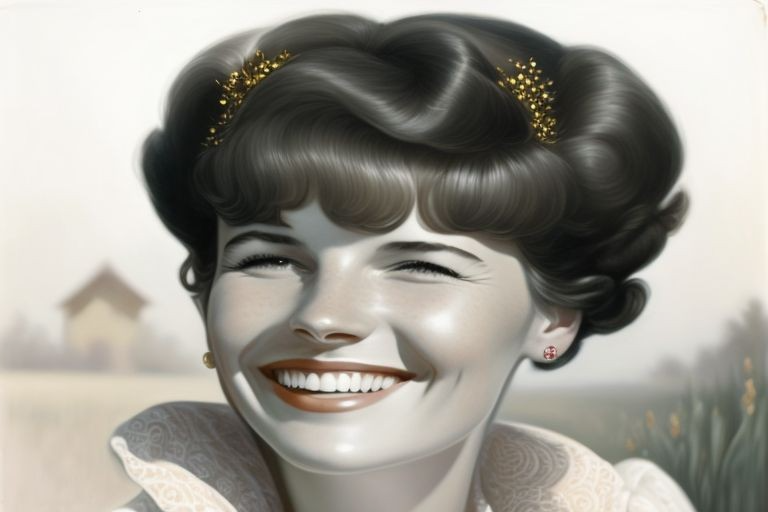 She was a legend in the radio industry, known as "the girl with the golden ear." She had a knack for picking songs that would become hits, like Bachman Turner Overdrive's "You Ain't Seen Nothing Yet" and "Takin' Care of Business", Elton John's "Bennie and the Jets", and Queen's "Bohemian Rhapsody". She was Rosalie Trombley, the music director of CKLW, also known as "The Big 8", one of the most influential AM Top 40 stations in North America. Suffering from Alzheimer's disease, she passed away on November 23, 2021, at the age of 82, leaving behind a formidable legacy of musical discoveries and memories.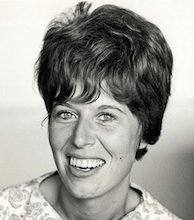 As a former top 40 DJ myself, I was sad to discover that I didn't know who Rosalie was. My friend, John Eddie Kerr, responding to my post about "Transformative Music and the Power of Radio" told me about her in the comments section, and for that, I'm grateful. Rosalie was born in Leamington, Ontario, on September 18, 1939. Leamington is just under three hours' driving time from where I live. She worked for Bell Canada while in high school and later moved to Windsor with her then-husband, Clayton. In 1963, she was hired as a part-time switchboard operator and receptionist at CKLW. She soon became fascinated by how a top 40 station worked and accepted a position in the music library.
To quote another friend, Christine Hall, "when the radio bug bites you..."
In 1968, Rosalie was offered a full-time job as CKLW's music director. That's when her golden ear came into play. Rosalie had an uncanny ability to pick songs that would resonate with listeners and become hits. She had a keen sense of what people wanted to hear and what made a song catchy and memorable. She broke numerous artists such as Alice Cooper (she made "I'm 18" his first #1 hit), Aerosmith, Bob Seger (who wrote a song about her called "Rosalie", later covered by Thin Lizzy), Elton John (who thanked her for playing "Bennie and the Jets"), Earth, Wind, and Fire, Ted Nugent, Gordon Lightfoot (who credited her for making "Sundown" number one), and The Guess Who. The latter's song, "These Eyes", became a hit after she added it to the station's playlist. The band drove all night from Winnipeg to Windsor to thank her personally.
Tony Orlando said, when Rosalie died, that ""Maybe only God has made more stars than Rosalie Trombley," crediting her for his career, among many others.
What made this Canadian radio music icon different is that her influence was not limited to Canada. CKLW had a powerful signal that reached millions of listeners across Michigan, Ohio, Pennsylvania, Indiana and Illinois as well as, of course, southwestern Ontario. ("And the hits just keep on coming!") It was one of the most popular stations in Detroit and Cleveland markets. Rosalie's playlist could make or break an artist's career in those areas.
Rosalie also championed Canadian content at a time when it was not easy to do so. In the early 1970s, the CRTC mandated that radio stations play a certain percentage of Canadian music. Rosalie picked the best Canadian songs she could find and gave them exposure on CKLW. Some of them became hits south of the border as well thanks to her support.
Rosalie loved music and loved her job at CKLW until she retired in 1984 after 21 years as music director. She received many awards and honors for her work. In April 1992, Trombley was awarded a Lifetime Achievement Award in Detroit, at the first annual Motor City Music Awards. She received the Walt Grealis Special Achievement Award at the 2016 JUNO Awards. At the end of last year, 2022, she became the first Canadian inducted into U.S. Radio Hall of Fame. There's even an annual award named after her, "The Rosalie Trombley Award".
Rosalie Trombley is remembered with love and admiration by countless fans who grew up listening to her station; from musicians who openly said they owed their success to her, from colleagues who respected her professionalism, and of course, from friends and family who cherished and adored her.
She was Rosalie Trombley: The Girl with the Golden Ear. Six years ago, the JUNO Awards put together a retrospective on Rosalie Trombley. Take a few minutes and watch it. If you love radio as much as I always have – if you love music like I do – you're gonna love it.
As usual, feel free to jump in and start (or join) the discussion. And, if you could, please share this post with others. Thanks.
Until next time...