And this site is just, you like, uh, my opinion, so consider yourself duly warned. Just a Free Thinker at Large is an independent publication launched in February 2023 by Marcel Gagné. I write, and create videos, about whatever happens to interest me from one moment to the next. I'm a technology and science geek, and very much a techno-optimist. I'm a published author with several books on Linux and other Free and Open Source Sofware (aka FOSS), including more than a thousand articles onlilne and in various magazines like Linux Journal, Ubuntu User Magazine, Linux Magazine, and others. I'm also a science fiction and fantasy author, a past editor (and Editor in Chief), a former top 40 DJ, and a pilot. I've been on television and radio. I've been a public speaker and given a few keynote addresses. I'm a gamer, game developer, and podcaster. I'm also opinionated as hell. You should have a good time here.

If you subscribe today, you'll get full access to the website as well as email newsletters about new content when it's available.
So, no, this isn't a site about "The Big Lebowski," but in the spirit of the above clip, let it be known that I am a fully ordained Dudeist Priest.  :-)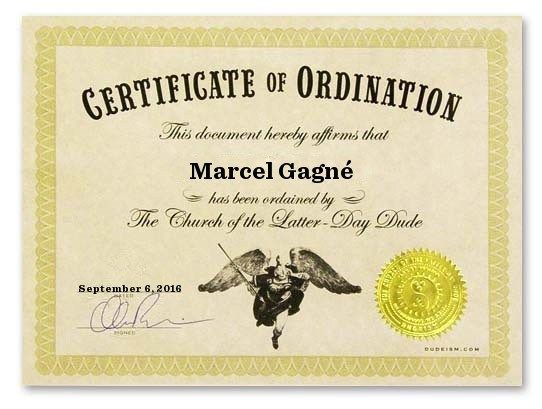 Access all areas
By signing up, you'll get access to the full archive of everything that's been published before and everything that's still to come. Your very own private library. Also, you'll be helping me, and giving me an excuse to spend time here, creating content. That could mean long, thoughtful articles, or silly YouTube videos.
Your subscription makes this site possible and allows "Just a Free Thinker at Large" to continue to exist. Thank you!
Fresh content, delivered
Stay up to date with new content sent straight to your inbox! No more worrying about whether you missed something because of a pesky algorithm or news feed.
Meet people like you
Join a community of other subscribers who share the same interests.
---
Me, on social media
Mastodon: wftl@mastodon.social
Twitter: https://twitter.com/wftl
Facebook: https://facebook.com/Marcel.Gagne
YouTube: https://youtube.com/freethinkeratlarge